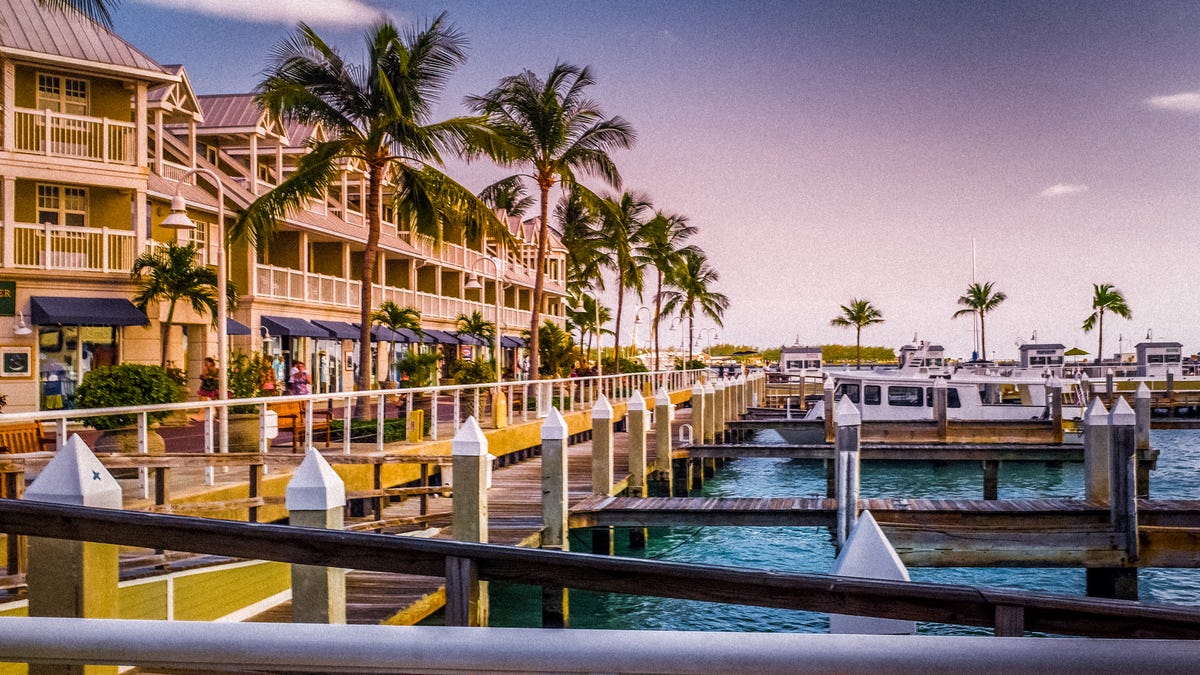 Introduction
In the quest for memorable family vacations, many travelers often overlook hidden gems that offer unique and enriching experiences. While popular tourist destinations have their charm, exploring less-visited places can provide a deeper connection with nature, culture, and one another. In this article, we will embark on a journey to discover these hidden gems, unveiling a collection of remarkable family destinations that promise adventure, learning, and unforgettable moments.
1. Embrace the Serenity of Sedona, Arizona
Nestled amidst the stunning red rock formations of Arizona, Sedona is a haven for families seeking tranquility and natural beauty. Explore the breathtaking landscapes, embark on scenic hikes, and indulge in stargazing sessions that will leave your children awestruck.
2. Unearth History in Charleston, South Carolina
Charleston's historic charm and rich cultural heritage make it an ideal destination for families interested in American history. Visit preserved plantations, stroll along cobblestone streets, and immerse yourselves in captivating tales from the past.
3. Get Adventurous in Moab, Utah
For families with a thirst for adventure, Moab offers an adrenaline-pumping experience amidst its rugged desert terrain. Try rock climbing, go river rafting, and witness the awe-inspiring Arches National Park.
4. Dive into Marine Magic in Monterey, California
Monterey, with its renowned aquarium, invites families to explore the wonders of the ocean. Watch sea otters, sharks, and mesmerizing jellyfish while gaining valuable insights into marine conservation.
5. Connect with Nature in Acadia National Park, Maine
Acadia National Park provides a pristine setting for families to connect with nature. Hike to the summit of Cadillac Mountain, bike along scenic carriage roads, and admire the breathtaking coastal vistas.
6. Experience European Charm in Quebec City, Canada
For a taste of Europe without crossing the Atlantic, Quebec City beckons with its cobblestone streets, historic architecture, and French-inspired cuisine. Enjoy a cultural immersion that the whole family will cherish.
7. Discover the Wonders of Zion National Park, Utah
Zion National Park's striking canyons and lush landscapes offer an exceptional playground for adventurous families. Embark on family-friendly hikes, camp beneath the stars, and marvel at the majestic red rock formations.
8. Unwind in the Smoky Mountains, Tennessee
The Great Smoky Mountains National Park is a serene escape for families seeking relaxation and natural beauty. Explore dense forests, witness cascading waterfalls, and spot diverse wildlife.
9. Immerse in Indigenous Culture in Santa Fe, New Mexico
Santa Fe invites families to delve into Native American culture and art. Visit Pueblos, admire intricate pottery, and witness traditional dances that offer a glimpse into centuries-old traditions.
10. Step Back in Time in Williamsburg, Virginia
Williamsburg's living history museums transport families to colonial America. Interact with costumed interpreters, participate in hands-on activities, and gain a deeper understanding of America's roots.
11. Sail Away to Mackinac Island, Michigan
Mackinac Island's timeless charm is a car-free haven where horse-drawn carriages and bicycles rule the roads. Enjoy fudge tastings, bike along scenic paths, and relish the island's Victorian-era architecture.
12. Explore the Enchanted Forests of Olympic National Park, Washington
Olympic National Park's diverse ecosystems, including rainforests and rugged coastline, offer endless opportunities for exploration. Hike through moss-draped trees, marvel at tide pools, and be captivated by the beauty of Hurricane Ridge.
13. Get Artistic in Asheville, North Carolina
Asheville's vibrant arts scene and mountainous backdrop make it an artistic haven for families. Explore art galleries, attend workshops, and be inspired by the creativity that abounds.
14. Roam the Historic Districts of Savannah, Georgia
Savannah's historic districts boast cobblestone streets, grand mansions, and a captivating atmosphere. Take leisurely strolls, embark on ghost tours, and savor Southern cuisine.
15. Enjoy the Tranquil Waters of Lake Tahoe, California/Nevada
Lake Tahoe's crystal-clear waters and mountain scenery provide a serene backdrop for family getaways. Swim, kayak, hike, and revel in the tranquility of this alpine paradise.
Conclusion
Venturing off the beaten path can lead to extraordinary family adventures. These hidden gems across the United States and Canada offer diverse experiences that cater to the interests of every family member. From the serene landscapes of Sedona to the cultural richness of Quebec City, these destinations are waiting to be discovered.