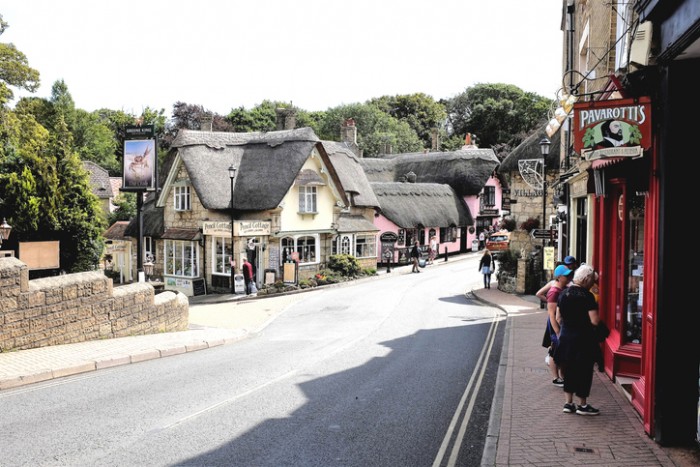 Are you yearning for an island escape that combines natural beauty, rich history, and vibrant culture? Look no further than the captivating Isle of Wight, England. Nestled in the heart of the English Channel, this idyllic island has something for everyone, from pristine beaches to historic castles. In this comprehensive guide, we'll take you on a virtual tour of this charming destination, helping you plan the vacation of a lifetime.
Introduction
The Isle of Wight, often referred to as the "Garden Isle," is a gem waiting to be explored. Situated just off the south coast of England, this island offers a perfect blend of natural beauty, historical landmarks, and an array of exciting activities. Whether you're a nature enthusiast, history buff, or simply seeking relaxation, the Isle of Wight has something special in store for you.
Getting to the Isle of Wight
Before you embark on your journey to this enchanting island, it's essential to know your transportation options. The Isle of Wight is accessible by ferry, hovercraft, or even by helicopter. The most popular choice is the ferry, with several departure points along the south coast of England, making it convenient for travelers.
Isle of Wight Accommodation Options
Choosing the right accommodation is crucial for a memorable vacation. The Isle of Wight offers a diverse range of options, from cozy bed and breakfasts to luxury seaside resorts. You can also opt for camping or caravan sites if you're a nature enthusiast. Booking in advance, especially during the peak tourist season, is highly recommended.
Exploring the Natural Beauty
The Spectacular Coastal Walks
One of the island's main attractions is its breathtaking coastal walks. The Isle of Wight Coastal Path covers approximately 70 miles and takes you through some of the most stunning landscapes in England. Don't forget your hiking boots!
Picturesque Beaches
The island boasts a plethora of beautiful beaches. Whether you prefer sandy shores or rugged coves, there's a beach for you. Popular choices include Shanklin Beach, Sandown Beach, and Compton Bay.
Ventnor Botanic Garden
For a unique experience, visit Ventnor Botanic Garden, where you can explore a wide variety of exotic plants and enjoy panoramic sea views. It's a true horticultural paradise.
Immersing in History and Heritage
Osborne House: Queen Victoria's Retreat
Osborne House, a former royal residence, provides a glimpse into the Victorian era. Explore the opulent interiors, stunning gardens, and Queen Victoria's private beach.
Carisbrooke Castle
History buffs will appreciate a visit to Carisbrooke Castle, a medieval fortress with a rich past. Don't miss the chance to see the famous donkeys that work the well wheel.
Entertainment and Activities
The Needles: Iconic Cliffs and Chairlift
The Needles are a series of chalk stacks rising majestically from the sea. Take a chairlift ride for panoramic views and explore the nearby amusement park and sweet factory.
Cowes Week Sailing Regatta
If you're visiting in August, be sure to catch the world-famous Cowes Week sailing regatta. It's a thrilling spectacle with races, parties, and a vibrant atmosphere.
Isle of Wight Festival
Music lovers should plan their trip around the Isle of Wight Festival, a legendary event that has hosted some of the biggest names in music. It's a weekend of non-stop entertainment.
Culinary Delights
Seafood Extravaganza
Indulge in a seafood feast at one of the island's many seafood restaurants. Fresh catches of the day include crab, lobster, and locally sourced fish.
Island Cream Tea Tradition
Experience the quintessential British tradition of cream tea. Enjoy scones with clotted cream and jam, accompanied by a pot of tea, in charming tea rooms across the island.
Local Arts and Crafts
The Quay Arts Centre
Discover the vibrant local arts scene at The Quay Arts Centre, where you can view exhibitions, attend workshops, and purchase unique souvenirs crafted by local artists.
Isle of Wight for Families
Blackgang Chine: Land of Imagination
Families with children will love Blackgang Chine, a theme park where imagination knows no bounds. It's a world of fairies, dinosaurs, and adventure.
Amazon World Zoo Park
Get up close and personal with exotic animals at Amazon World Zoo Park. It's an educational and entertaining experience for visitors of all ages.
Shopping and Souvenirs
Cowes High Street
For shopping enthusiasts, Cowes High Street is a delightful place to explore. You'll find boutique stores, gift shops, and charming boutiques selling unique treasures.
Transportation on the Island
Getting around the Isle of Wight is convenient, with an extensive bus network and the Island Line train service. Renting a bike or car is also an option for those who want more flexibility in their explorations.
Safety Tips and Local Etiquette
While the Isle of Wight is a safe destination, it's essential to be aware of local customs and etiquette. Always follow safety guidelines, respect nature, and be courteous to locals.
Weather and Best Time to Visit
The Isle of Wight experiences a mild climate, making it a year-round destination. However, the summer months from June to August are the most popular, offering warm weather and numerous events.
Conclusion
The Isle of Wight is a magical destination that will capture your heart with its natural beauty, rich history, and vibrant culture. Whether you're an adventurer, history lover, or foodie, this island has something extraordinary to offer. Plan your visit today and create unforgettable memories on this charming isle.