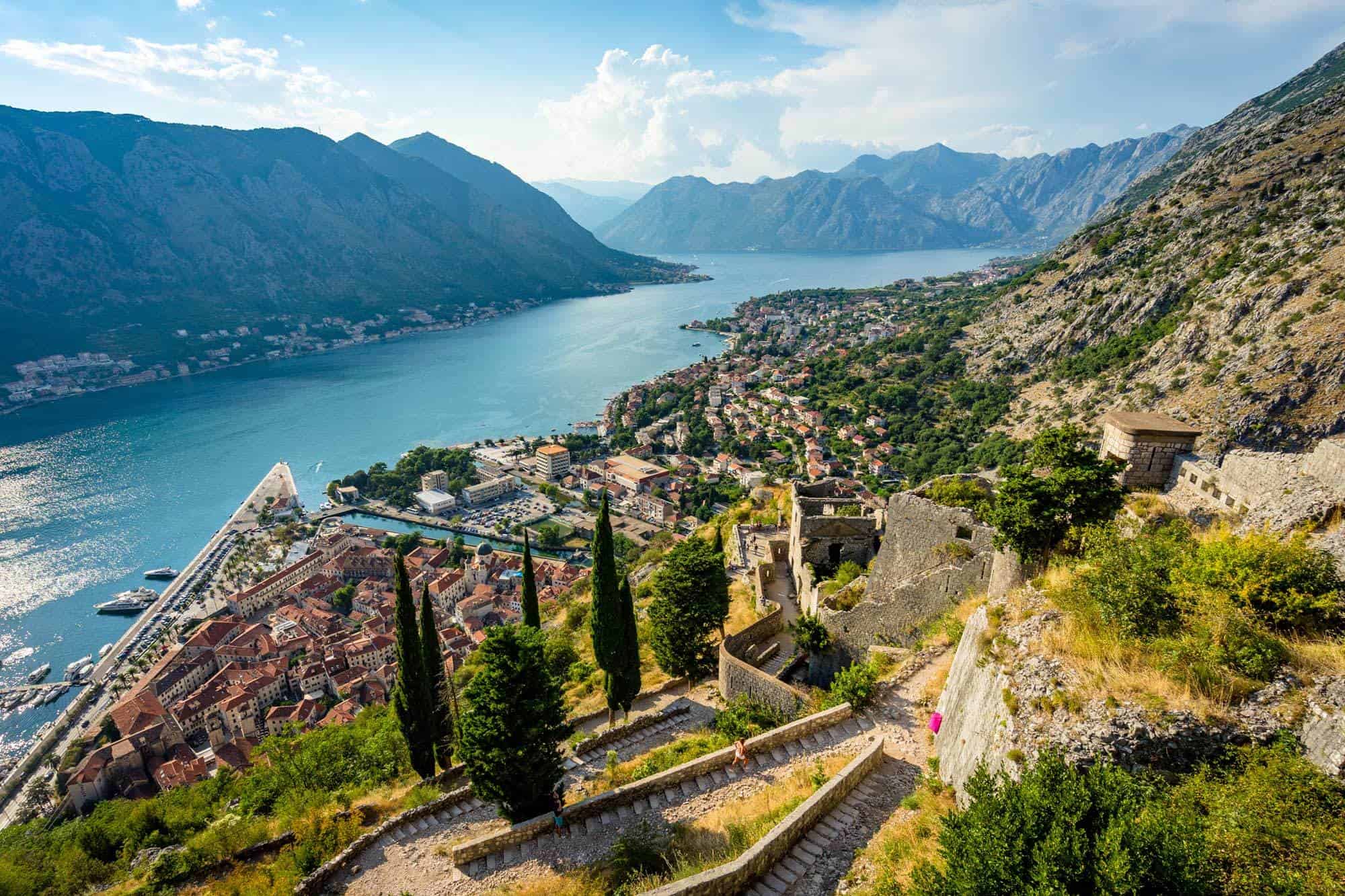 Introduction
Europe, with its rich history, diverse cultures, and stunning landscapes, has always been a dream destination for travelers. While iconic cities like Paris, Rome, and Barcelona are on every tourist's list, there's a whole world of hidden gems waiting to be explored. In this article, we will embark on a journey to uncover 12 enchanting destinations in Europe that are often overlooked but are sure to ignite your wanderlust.
1. Rila Monastery, Bulgaria – A Spiritual Oasis
Nestled in the Rila Mountains of Bulgaria, the Rila Monastery is a UNESCO World Heritage Site. Its exquisite frescoes, serene courtyards, and breathtaking mountain backdrop make it a must-visit destination for history and nature enthusiasts alike.
2. Plitvice Lakes National Park, Croatia – Nature's Masterpiece
Plitvice Lakes National Park is a natural wonderland in Croatia. With its cascading waterfalls, crystal-clear lakes, and lush greenery, it's a paradise for hikers and wildlife lovers.
3. Sintra, Portugal – Fairytale in Reality
Sintra, a picturesque town in Portugal, feels straight out of a fairytale. Explore the colorful Pena Palace, the mysterious Quinta da Regaleira, and the stunning Moorish Castle for an enchanting experience.
4. Cinque Terre, Italy – A Coastal Jewel
The Cinque Terre, a collection of five colorful fishing villages on the Italian Riviera, is a haven for lovers of seafood, hiking, and breathtaking coastal views.
5. Meteora, Greece – Monasteries in the Sky
Meteora, in central Greece, boasts monasteries perched on towering rock formations. The views are awe-inspiring, and the history is captivating.
6. Hallstatt, Austria – Alpine Beauty
Hallstatt, often called the "Pearl of Austria," is a charming lakeside village surrounded by the Dachstein Alps. Its picturesque scenery and historic salt mines make it a hidden gem.
7. Brasov, Romania – Medieval Marvel
Brasov, nestled in the Carpathian Mountains, is a medieval gem with its charming old town, towering Black Church, and the mysterious Bran Castle, often associated with Dracula.
8. Kotor, Montenegro – Bay of Surprises
Kotor, located in a secluded bay, is a hidden treasure of Montenegro. Its well-preserved medieval old town and stunning fjord-like landscapes make it a unique destination.
9. Giethoorn, Netherlands – Venice of the North
Giethoorn is a peaceful village in the Netherlands known for its charming canals and lack of roads. Explore this car-free paradise by boat or on foot.
10. Bled, Slovenia – Alpine Serenity
Lake Bled, with its emerald waters and a picturesque island, is a postcard-perfect destination in Slovenia. Don't forget to ring the "Wishing Bell" at the island's church.
11. Transylvania, Romania – Beyond the Myths
Transylvania, often associated with Dracula, offers more than just vampire legends. Explore its stunning landscapes, fortified churches, and the medieval town of Sibiu.
12. Douro Valley, Portugal – Wine and Scenic Splendor
The Douro Valley in Portugal is a wine lover's paradise. Tour vineyards, savor fine wines, and cruise along the Douro River while enjoying breathtaking views.
Conclusion
Europe's hidden gems offer travelers a chance to escape the crowds and discover the lesser-known treasures of the continent. From ancient monasteries in Bulgaria to the stunning fjords of Montenegro, there's an abundance of beauty and history waiting to be explored. So, next time you plan a European adventure, consider adding these 12 hidden gems to your itinerary for a truly unforgettable experience.